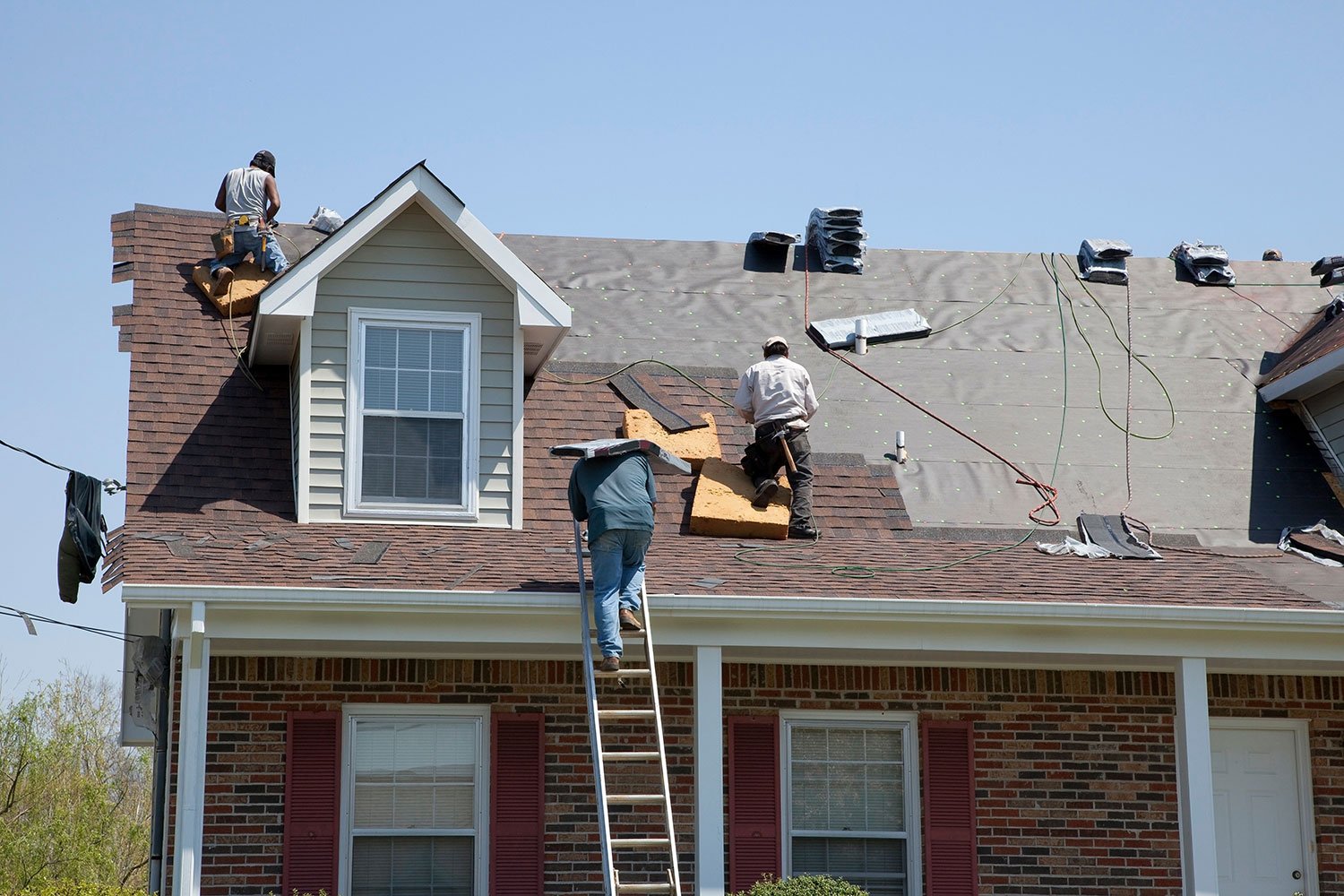 ROOF REPLACEMENT
When replacing your roof our trained contractors take all the confusion out of the process. Charleston Roofing and Exteriors is your local expert in every type of roof.
GET YOUR ROOF REPLACEMENT TODAY!
There are a few telltale signs that you might need a roof replacement, such as missing shingles, leaks, or extensive damage. If your roof is more than 20 years old, it's also time to start thinking about replacing it. A new roof is a significant investment, but it's one that will pay off in the long run. Not only will it improve the look of your home, but it will also add to its value.
When it comes time for a roof replacement, there's no better company to trust than Charleston Roofing and Exteriors. We have the experience and expertise to get the job done right, no matter what type of roof you have. We'll work with you to choose the best material for your needs and budget, and we'll make sure the job is done right from start to finish. Contact us today to get started on your roof replacement!
WHAT'S THE REPLACEMENT PROCESS?
Our team of licensed, insured, and bonded experts will schedule a convenient time for our full inspection with Charleston Roofing and Exteriors.
The cost of a complete inspection depends on many variables including the style, height, and size of your roof.
(For storm damage, Charleston Roofing and Exteriors always provides free inspections)
Charleston Roofing and Exteriors performs a full inspection of the interior and exterior of your roof. Our exterior inspection includes checking for ice dams, a ridge of ice that forms on the edge of your roof and prevents snow from draining off. This can lead to water damage to your roof. Expert contractors will also inspect chimneys and shingles and detect leaks. Finally, we inspect the interior of your roof including insulation and ventilation to look for mold or mildew damage.
Our expert team will explain our recommendations for replacing your roof. We know that different types of roofs have different needs and no matter what type of material your roof needs, we can help. Our licensed contractors offer the expertise you need to quickly and accurately determine what your roof needs.
At Charleston Roofing and Exteriors, we appreciate that your time is important to you. As such, we will work around your schedule to come and replace your roof. You don't even need to be present when we do the job - we're that trusted. We'll work quickly and efficiently so that you can have peace of mind knowing that your roof is in good hands.
No matter what kind of roof you need, Charleston Roofing and Exteriors will get the job done quickly and correctly. Replacing a roof can take some time, depending on the extent of the damage, but we will work diligently to get your new roof installed as soon as possible. You can trust that our experienced team will do the job right the first time, so you can have peace of mind knowing that your roof is in good hands.
AREAS WE SERVICE
If you're looking for personalized service from a knowledgeable exteriors company in your area, look no further!