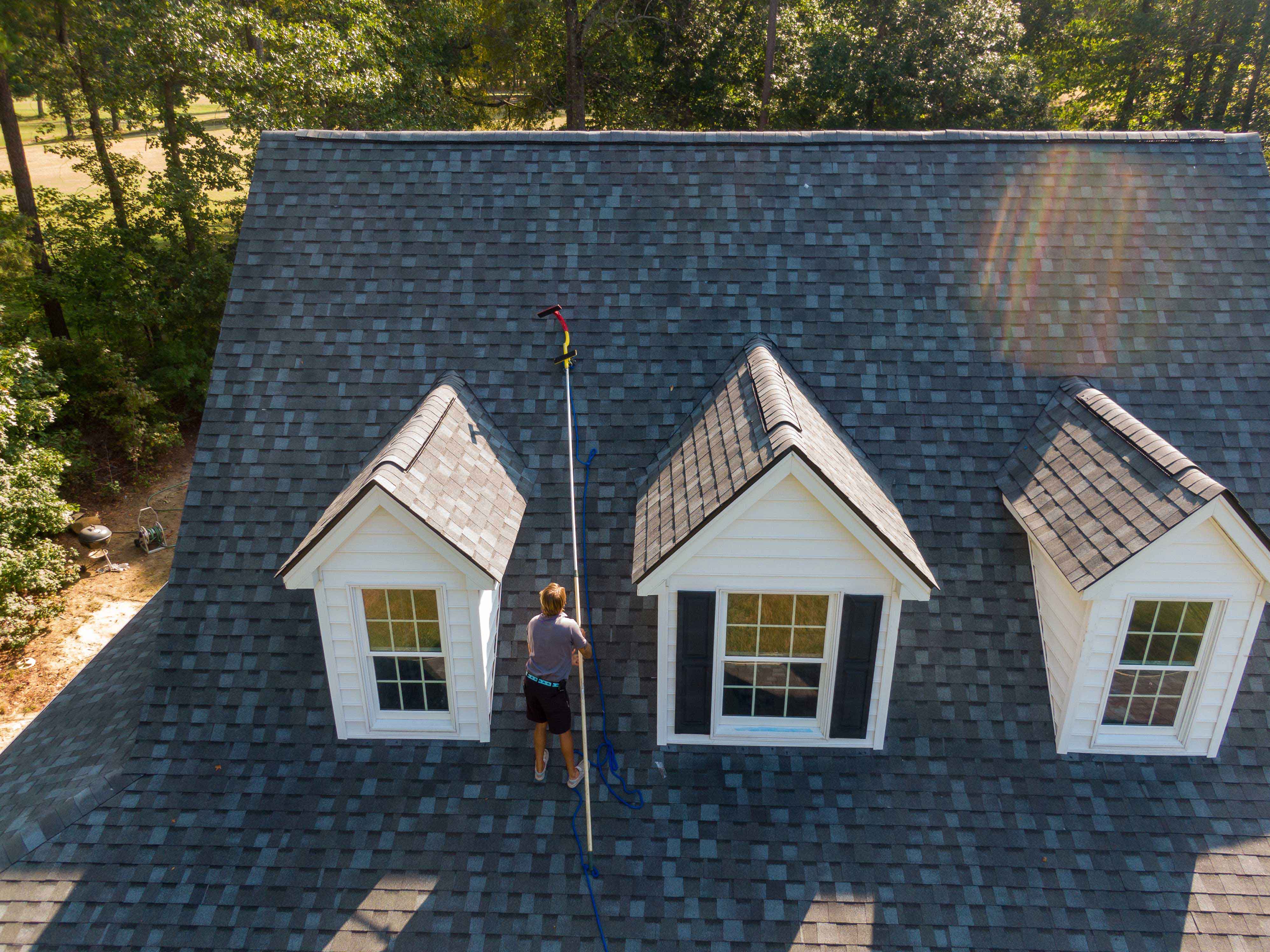 ROOF INSPECTION
It's unsafe to try to inspect the roof yourself. That's why you need expert inspections from Charleston Roofing and Exteriors.
GET YOUR ROOF INSPECTION TODAY!
Homeowners should have their roofs periodically inspected to avoid larger problems down the road. If you live in a area where there's potential for storms and extreme weather, be sure that your home's roof is up-to-date with quality materials so it can withstand any type of elements Mother Nature throws at us!

Homeowners should consider having a thorough roof inspection after any significant weather event to determine whether their homes suffered damage. That includes not just hailstorms or other types of storms, but also the rain that leaks in through missing shingles and vents on the exterior surface area as well!
WHAT'S THE INSPECTION PROCESS?
1
Schedule Inspection
Our team of licensed, insured, and bonded experts will schedule a convenient time for our full inspection with Charleston Roofing and Exteriors.
2
Inspection Pricing
The cost of a complete inspection depends on many variables including the style, height, and size of your roof.
(For storm damage, Charleston Roofing and Exteriors always provides free inspections)
3
Inspection Time
Charleston Roofing and Exteriors performs a full inspection of the interior and exterior of your roof. Our exterior inspection includes checking for ice dams, a ridge of ice that forms on the edge of your roof and prevents snow from draining off. This can lead to water damage to your roof. Expert contractors will also inspect chimneys and shingles and detect leaks. Finally, we inspect the interior of your roof including insulation and ventilation to look for mold or mildew damage.
4
Inspection Report
Finally, our expert team will explain recommendations to repair, replace or maintain your roof. Our team knows that different types of roofs have different needs. No matter what type of material your roof is made out of, our licensed contractors offer the expertise you can rely on to quickly and accurately determine what your roof needs.
AREAS WE SERVICE
If you're looking for personalized service from a knowledgeable exteriors company in your area, look no further!