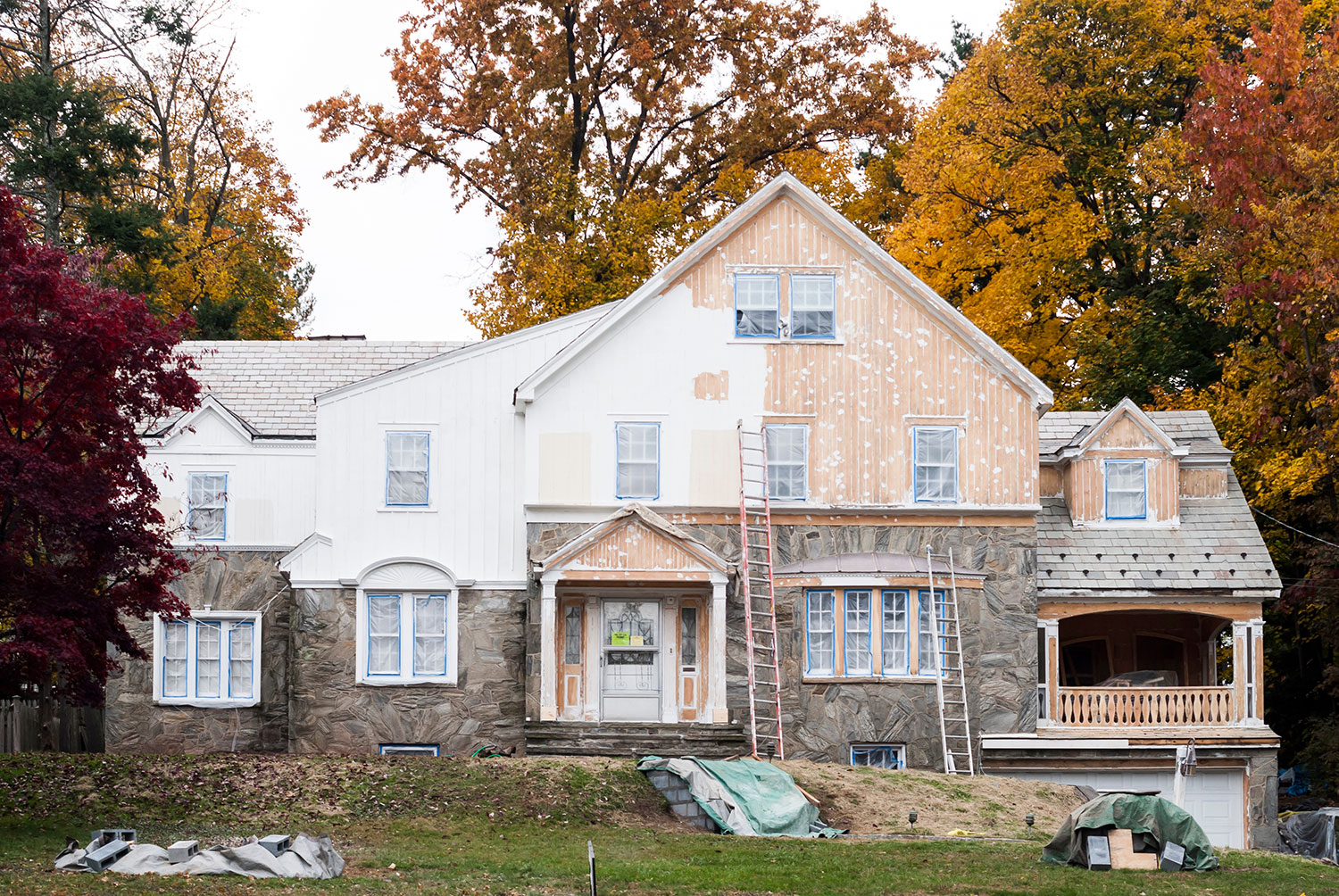 EXTERIOR PAINTING
When getting your house painted our trained contractors take all the confusion out of the process. Charleston Roofing and Exteriors is your local expert.
GET YOUR HOME PAINTED TODAY!
here's nothing like a fresh coat of paint to make your home look and feel new again. But painting your home's exterior can be a daunting task. That's where Charleston Roofing and Exteriors comes in. We're experts at exterior painting, and we're here to help you transform your home.

We use only the highest quality paints and materials, so you can rest assured that your home will look amazing for years to come. We take pride in our work, and it shows in the results.
Don't spend another summer staring at your faded, dull exterior. Call Charleston Roofing and Exteriors today!
WHAT'S THE PAINTING PROCESS?
1
Schedule Inspection
Our team of licensed, insured, and bonded experts will schedule a convenient time for our full inspection with Charleston Roofing and Exteriors.
2
Inspection Pricing
The cost of a complete inspection depends on many variables including the style, height, and size of your roof.
(For storm damage, Charleston Roofing and Exteriors always provides free inspections)
3
Inspection Time
Charleston Roofing and Exteriors performs a full inspection of the exterior of your home. Our exterior inspection includes
looking for damage, such as damaged wood, mold, chipping paint, termite, and rodent damage, as well as splintered, warped, or otherwise compromised wood.
4
Inspection Report
Our expert team will explain our recommendations for any repairs or cleanup that will be needed before the painting can begin.
5
Schedule Painting
At Charleston Roofing and Exteriors, we appreciate that your time is important to you. As such, we will work around your schedule to come and paint your house. You don't even need to be present when we do the job - we're that trusted. We'll work quickly and efficiently so that you can have peace of mind knowing that your home is in good hands.
6
Painting Time
We have a team of experienced painters who will work diligently to get the job done quickly and correctly. We use high-quality paints and primers that will protect your home from the elements and keep it looking its best for years to come. We will also take care of any prep work that needs to be done, so you can just sit back and relax while we do all the work. When we are done your home will have the beautiful new paint job it deserves.
AREAS WE SERVICE
If you're looking for personalized service from a knowledgeable exteriors company in your area, look no further!