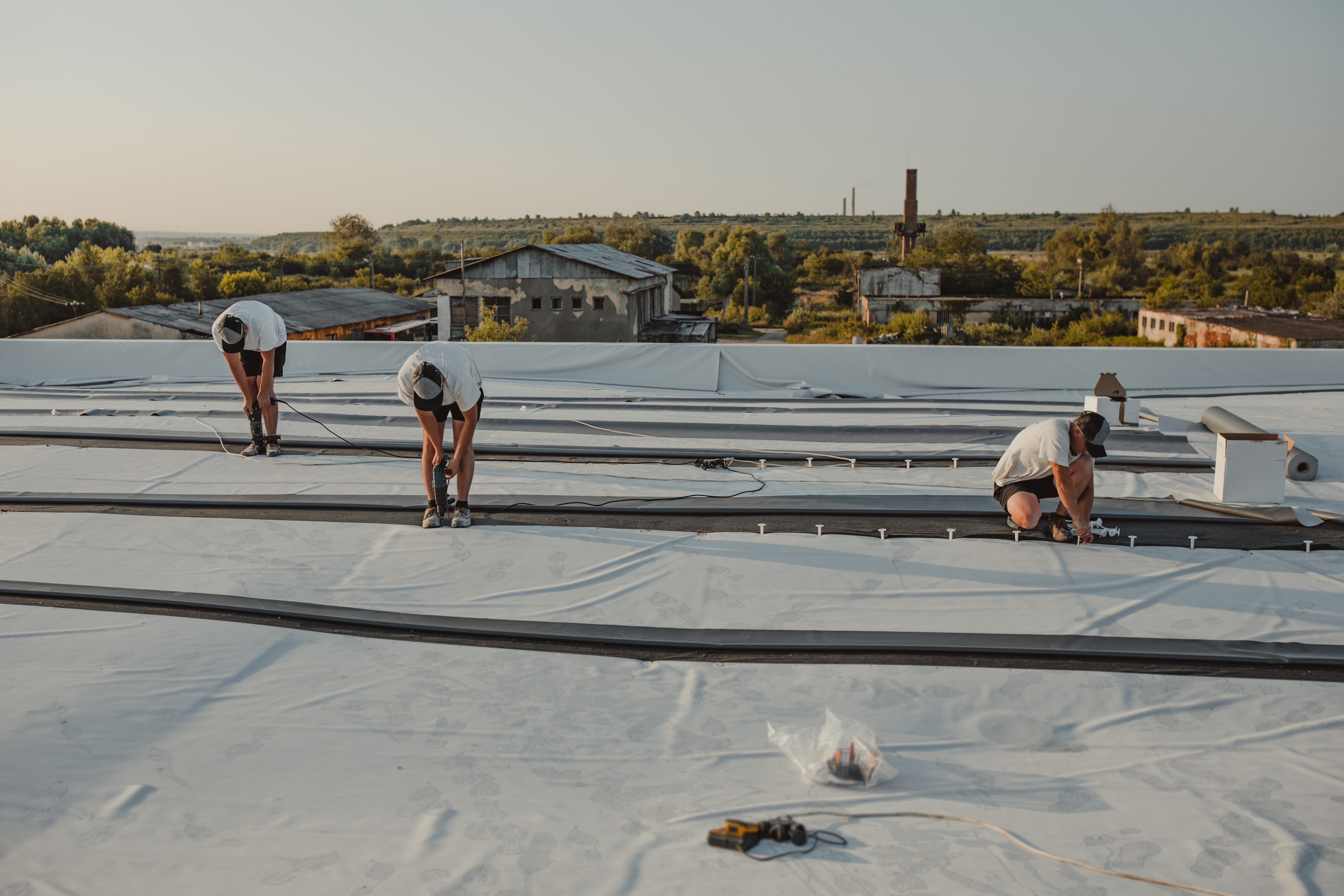 COMMERCIAL ROOF MAINTENANCE PLAN
A preventative maintenance program from Charleston Roofing and Exteriors is a routine, comprehensive commercial roof maintenance program that is developed for you based on your individual needs.
GET YOUR ROOF MAINTENANCE PLAN TODAY!
Charleston Roofing and Exteriors provides commercial roofing repair and maintenance services that help keep your roof in optimal condition. By signing a contract with us, you can ensure that your roof remains under warranty and is regularly inspected, cleaned, and repaired as needed. This preventative approach can save you money in the long run by catching issues early and avoiding more extensive damage.
Why choose Charleston Roofing and Exteriors for your commercial roofing repair and maintenance needs? We are a highly experienced and reputable roofing contractor that has been serving the Charleston area for over 10 years. We are committed to providing our customers with the best possible service and workmanship, and we offer competitive rates. Contact us today to learn more about our commercial roofing repair and maintenance services.
WHAT DO OUR MAINTENANCE PLANS LOOK LIKE?
Scheduled Inspections
At Charleston Roofing and Exteriors, we offer scheduled routine inspections for commercial roofs. Our team of licensed, insured, and bonded experts will schedule a convenient time for our full inspection. We will check for any signs of damage or wear and tear, and we will provide a report with our findings.
Routine Maintenance
This includes regular cleaning, and repairs to prevent more severe damage from occurring. Our maintenance contracts are an easy way for building owners and managers to keep their roofs in excellent condition while staying within their budget.
Cost Savings
By investing in routine repair and maintenance for your commercial roof, you can save money in the long run. This preventative approach can extend the life of your roof and avoid more costly repairs down the road.
AREAS WE SERVICE
If you're looking for personalized service from a knowledgeable exteriors company in your area, look no further!